This sweet fruit with layers of white and dark chocolate is the ideal detail to entertain a loved one.
The chocolate-covered strawberry is one of the most popular combinations, not only for its flavor, but also for the arrangements that can be made with it to give as a gift on a special day, such as a wedding anniversary, a birthday or Valentine's Day.
Its origin dates back to a gourmet store in the city of Chicago, United States, in the sixties.
Its owner, Lorena Lorusso, who also sold hot chocolate, it occurred to him one day to put a strawberry in a cup with chocolate, achieving this famous combination.
This fruit can be obtained all year round in almost any country in the world, and it is one of the favorites for making chocolate desserts, due to its resistance and its sweet acidity.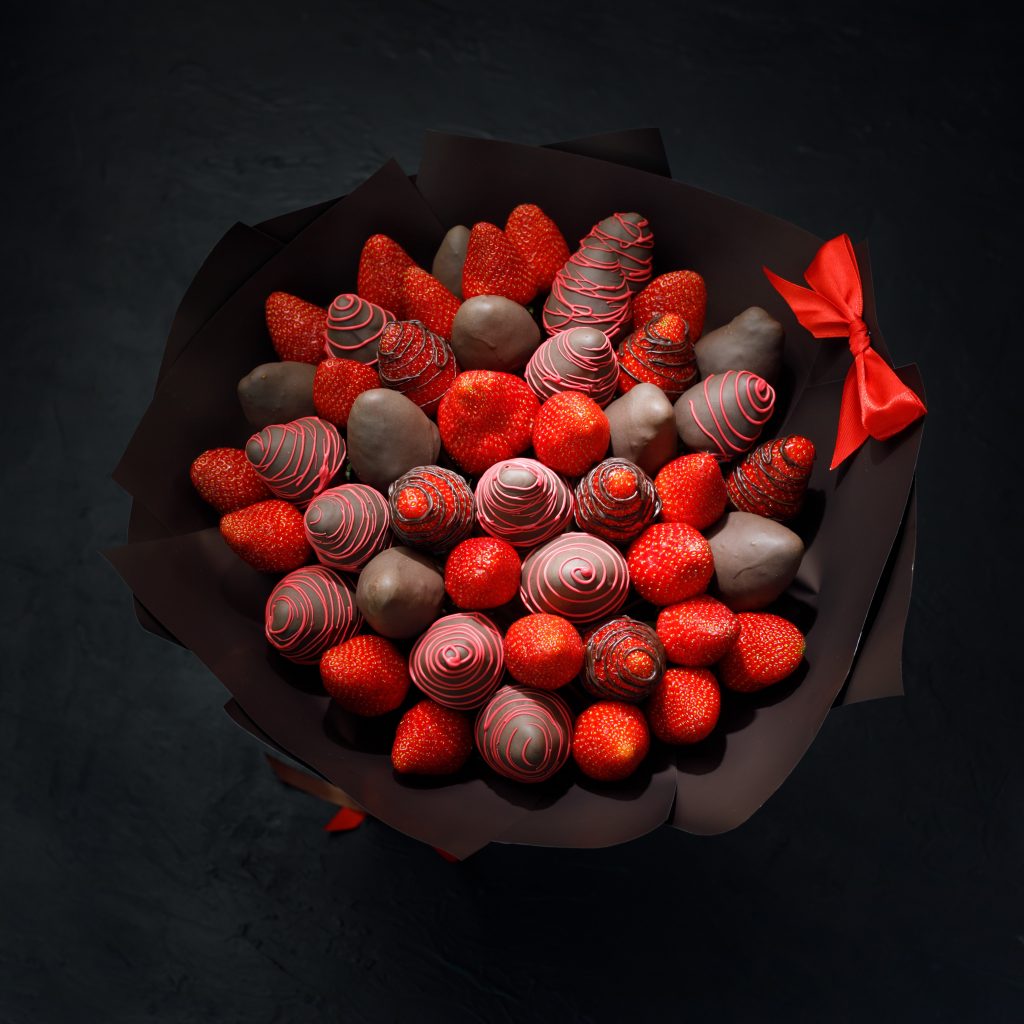 Likewise, its aesthetics and flavor, allow it to be the best companion for decorating delicious chocolate cakes or for creating an original and edible bouquet.
And it is for all these reasons that at Puro Chocolate we decided to share the delicious recipe of the Venezuelan pastry chef Idilia Marcano Barreto, published by Savoy Nestlé in El Chocolate magazine, so you can enjoy this dessert at home.
Chocolate Covered Strawberries Recipe
Ingredients
25 very fresh and large strawberries
120 grams of grated white chocolate for baking
120 bouquets of grated semi-sweet chocolate for baking
2 tablespoons of butter
Procedure
Put the strawberries to wash and remove the calyx. Then you dry them.
Prepare two pots in a Bain-Marie and jointly and individually melt the white chocolate in one and the dark chocolate in the other.
Add a tablespoon of butter to each, stirring in turn.
Finally, dip one of the strawberries into the white chocolate, then sprinkle it with a spoonful of dark chocolate.
Put them on a sheet of wax paper to harden.
Repeat this operation until all the strawberries are covered.